AVAS Approach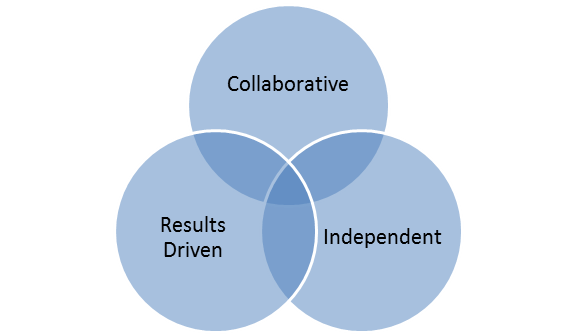 AVAS Partners is a solution driven firm. We solve problems for our clients. The nature of the problem can dictate different levels of interaction between AVAS and our clients. Instead of utilizing a single engagement style, we customize the interaction to your needs and solutions.
We strive to find the perfect mixture of the different engagement styles which solve your problems while exceeding your expectations.
Collaborative
Your firm knows your core line of business inside and out. You've been doing it for years, you are good at it and you do not need help on your core business. Despite this fact, markets seldom follow the straight line of your core competency. Outside factors can push you off course.
We work with you to identify the challenges, opportunities and paths to success. Once the situation is illuminated, we work side-by-side with you to make the changes necessary for greatest success.
Independent
Occasionally companies come across problems that are political time bombs within the organization. If the problem is not dealt with in a timely manner, someone will take the blame and lose their job, business opportunities, or more. No one wants to take responsibility for any of these.
We are brought in to fairly evaluate your firm's situation. Unlike members of the company, our allegiance is to the company, and no particular political faction. Due to this promise, AVAS can offer completely unbiased advice, unlike any member of your company.
In these sensitive situations, we must work independently from the normal operations of the company yet collaboratively to ensure concise solutions. This allows AVAS to maintain our unbiased, results driven perspective.
Results Driven
Some goals can only be measured in dollars and cents and there which allows no question whether success has been obtained. While we enjoy working in these situations, we have found them to be quite uncommon.
When such a situation occurs, we can cleanly align our incentives and compensation with those of our client's bottom line.